Consulting services are developing and implementing any technology to accelerate business growth, manage risk better, reduce cost, or change how the system is functioning.
Our ideation teams enables you to spot gaps in customer needs through research, observation and co-creation with customers to generate and screen new product and service ideas
Ault support upcoming companies to improve their product lifecycle management performance, increase R&D efficiency and boost ROI from their R&D investments with latest technology solutions.
About Us
AULT is an Innovation Management group by inventors. We are very specific to our chosen innovation strategies from ideation, product development to commercialization stages.The disruptive technologies at AULT innovations for the Industry 4.0 includes sensor-based field and resource mapping ,Remote crop monitoring ,Climate monitoring and forecasting ,Predictive analytics for crops & presition Faming, Connected machines & system monitoring, Driver safety systems, Remote monitoring of patient's vital signs, Automated device-to-analytics data flow, Remote device configuration and tuning, Predictive device maintenance, Smart labels, Smart File tracking,Efficient public services tracking, Smart public safety systems, Radio Astronomy Solutions, Connected sytems for disaster managment and mitigations, hybrid mode communication devices and communication protocol designs.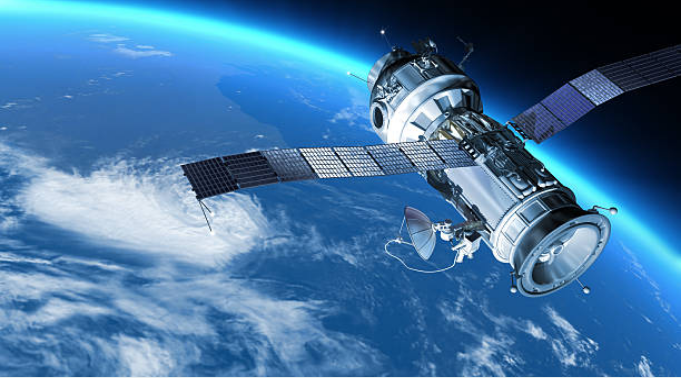 Our mission is to increase openness, integrity, and reproducibility of research and to achieve our mission, and the end goal is to have plug-n-play smart objects that can be deployed in any environment with an interoperable interconnection backbone that allows them to blend with other smart objects around them and build an "IoT" ecosystem which can communicate without Internet.
The world of the Internet of Things consists of a planet where billions of objects can sense, communicate and inter-connectedly share information with each other over public or private Internet Protocol (IP) networks. These interconnected objects have data regularly collected, analyzed and utilized to initiate action, providing a wealth of intelligence for planning, management and decision making.
Our vision is to revolutionize how mobile data connectivity for the "Internet of Things" is sourced, deployed and managed.The vision of the future internet based on standard communication protocols considers merging of computer networks, Internet of Media (IoM), Internet of Services (IoS), and Internet of Things (IoT) into a common global IT platform of connected networks and networked "things".
Products and Services
We are a service oriented product development company based on researh domains exclusivily for contract research & Innovation, innovative product development & services with FOSS,technology & business continuity consulting, design and consulting for optimized IoT product prototype development,Innovative technology research and smart digital solutions.
Prof.Dr.Sir Hari Om Srivastava
President of World Development Foundation.
I highly recommend AULT Innovations Limited to anyone looking for professional Internet Of Things Projects or Products. They have developed one platform and few quality hardware for Smart Farming, This was working without any issues for the last 3 years with a wonderful dashboard. We are looking forward to continued cooperation.

Dr. Andrew Spencer-PhD (NIMHANS)
Disaster Management- Hazard Analyst
Ault Innovations technology consulting experts has supported many technology solutions for disaster mitigation with ultimate professionalism. The Internet of things products team has demonstrated excellent knowledge in DM as well as in professional solutions in monitoring chemical industries. They are not only in best in emergency situation management but in communication technology too.

Dr.Surej Mouli
University of Kent Research Associate
Research Associate, University of Kent MS from Canterbury, Kent, MSc Strategic IT Management,MSc, MS Computer Science (Multimedia Technology),MSc, B.Tech Electronics and Communication engineering.

Anjan Cariappa
CEO of Muckati Systems
Biju, CEO of Ault Innovations has helped to develop an Active Safety System for automobiles called PACA-brake, which broadly is a driver to driver interactive system. Very simple and innovative, PACA-brake when implemented can save millions of lives on the road. The system was showcased at the prestigious "International Transport Forum" held last year at Leipzig, Germany, to an overwhelming response.

Dr. Santhosh Mitra
Principal Scientist-CTCRI, Govt Of India
Biju CEO of Ault Innovations provided excellent technology consulting to develope an advanced IoT based crop monitoring solution for a comprehensive analysis of agricultural areas with weather and soil data. The platform allows extracting valuable insights connected sensors, including crop types classification maps, crop yield forecasts, field boundaries, vegetation indices, crop conditions, soil moisture and weather data on a field.

Contact Us
Speak With a Digital Solution Expert AULT's technology solutions transform the way companies create, operate and service products. Increasingly, those are smart, connected products, in the Internet of Things.
Address
MP 12/546, Trivandrum, India, 695102
Your message has been sent. Thank you!